The Studio of Art was founded in l989 to provide high quality art instruction and creative process experiences in the New Hampshire lakes region. In 2003, the Studio of Art moved to a peaceful eleven acre forest hillside in Bristol, NH where the artist designed and built her new residence, as well as the sixteen by twenty-five foot studio space for teaching a variety of art classes.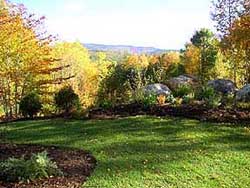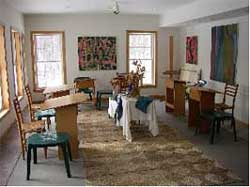 The art studio is well equipped with easels, individual work tables, palette stands, and lighting. Students have access to the artist's personal art library for reference and inspiration. Surrounding woods, a cascading spring brook, ledge outcroppings, gardens, and mountain views, provide added choices of subject matter and working outdoors.
Whether the workshops are offered at the Studio of Art in Bristol, New Hampshire or at other site locations, number of participants are limited to ensure personalized instruction. Each student is supported with guidance and techniques appropriate for the individual's background, experience, and specific interests. Various media techniques, color mixing, color harmony, composition principles, and creative processes are presented and explored.
Students may work on a subject of their choice: landscape, a still life set up, study of a masterwork, using photo resources, or freely create from their own imagination. The development and expansion of artistic creativity and self expression remains the focus of each session.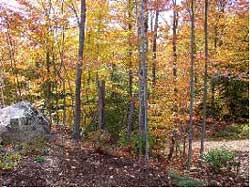 Contact Us / Registration

Workshops

Gallery
(Watercolors & Oils by Joan Wirth)

Resources & Links